Thou Art That, Poems by Matthew Brown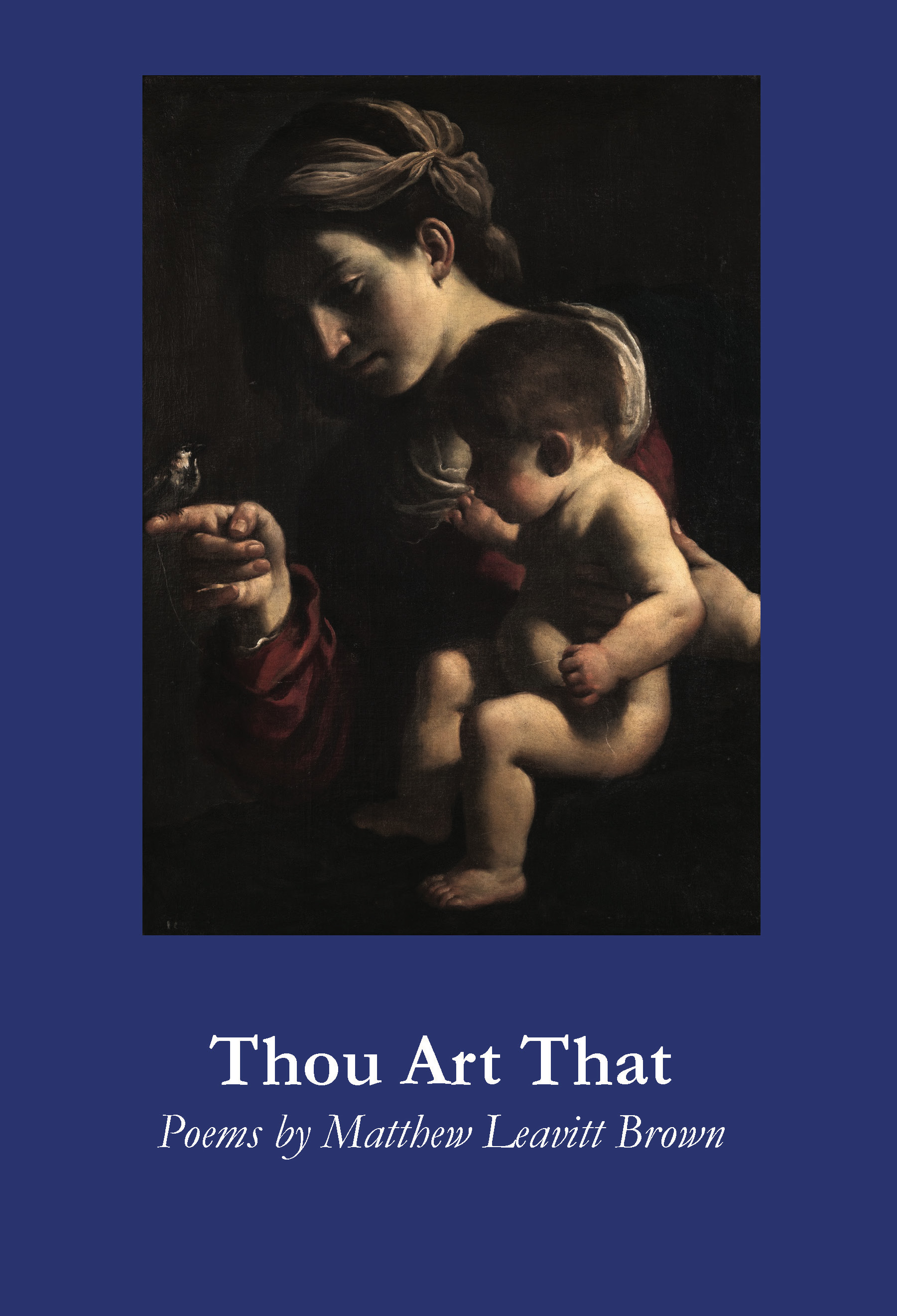 In Thou Art That Matthew Leavitt Brown offers lyrical insights into the complicated ways memory shapes us before, during, and after terminal illness. Through a braided network of individual and disembodied voices, Brown exemplifies a sense of how time, loss, and grief comingle to form a new presence that comes to both fill and haunt the void left by the death of a loved one. Written during the long-term illness and passing of several of his immediate family members, as well as during a prolonged illness of own, these poems capture something important about the spiritual alienation and search for purpose that necessarily accompany our collective condition of human frailty.
"'Thou art that,' the Hindu Vedas pronounce, pointing to the self illuminated by inner divinity. Matthew Brown's Thou Art That traces the holiness of a divinized love in the face of illness and death, as boundaries between one lover's self and another dissolve, as do all borders between lyric self and lives of the character who speaks these poems, sometimes in first person, sometimes in third; sometimes in verse and sometimes in prose; now subject, now object. This novella in verse gives us lives wracked by love and blessed by loss, in a delicate, moving, spiritual meditation on the nature of love and its endings, on the ways in which a great love will 'give you reasons to have been born.'" --Bruce Beasley
Matthew Leavitt Brown is a writer, educator, and activist who is best known for his poetry and multimedia artwork that have been published and featured online and across North America and Europe. He is the founder and facilitator of community literacy programs that help develop and advocate for the voices of individuals who have experienced trauma including veterans (Writer Corps), survivors of domestic and sexual violence (The Lavinia Project), refugees and immigrants ( Nuestras Voces), and others. He currently teaches writing and literature at Middle Tennessee State University and lives with his wife, son, and daughter in Nashville.
ISBN: 978-1625492890, 102 pages