The Fantastic Congress of Oddities, Poems by Matt Zambito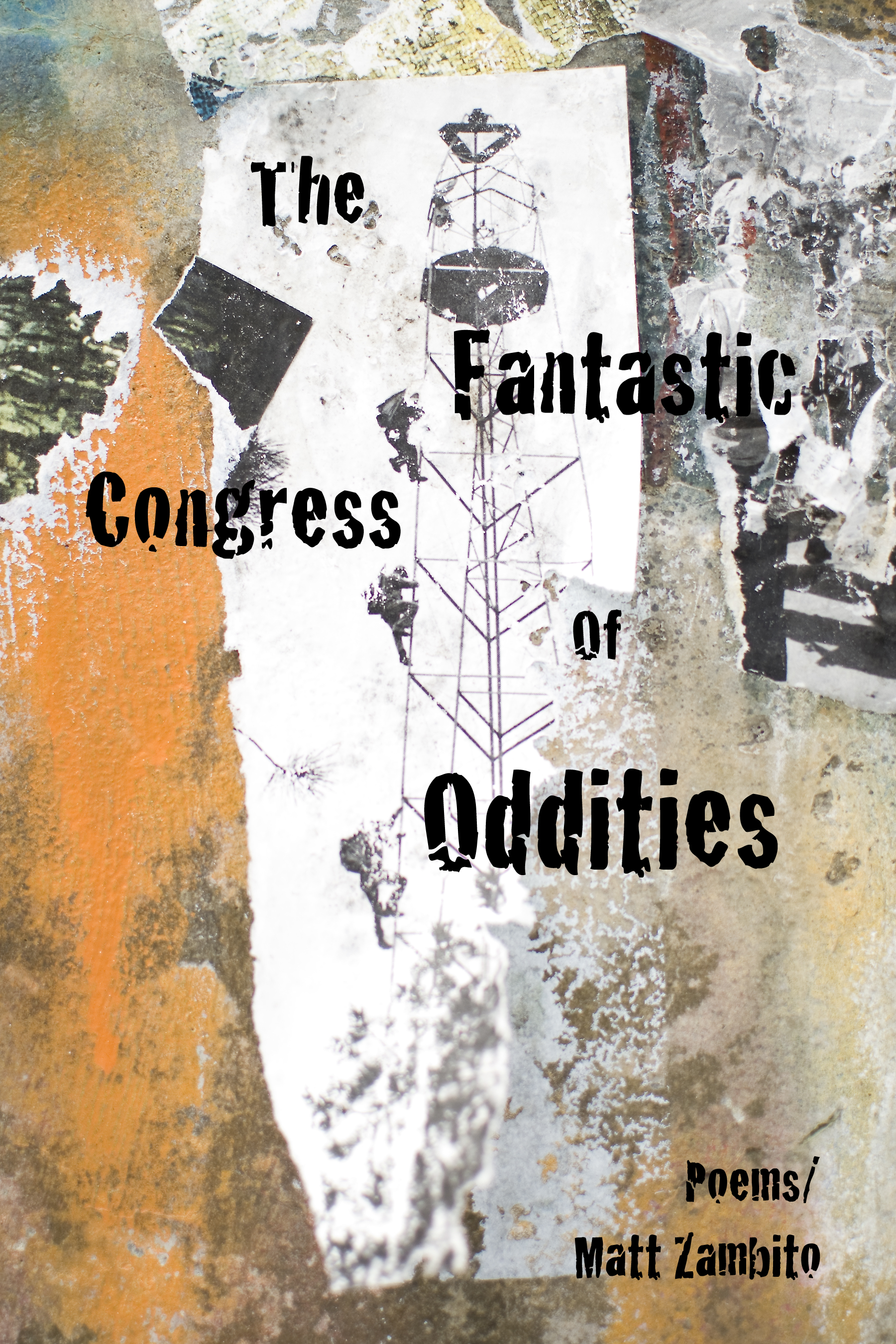 At turns humorous, beautiful, and brutal, Matt Zambito's poems in The Fantastic Congress of Oddities hurtle readers from their own front doors to the subatomic, from honey buzzards to the afterlife, all while celebrating the unknown and lending empathy to a sad, glorious, and unkind world.
"In The Fantastic Congress of Oddities, America is as 'complicated as consciousness,' and Matt Zambito's witty, nervy poems are its brain waves. Holding up a funhouse mirror, he intellectualizes a world in which crazy ideas fall just beyond his ken. If indeed 'The meaning of life / is the search for / meaning, a meaningless / quest made meaningful / by repetitions,' then you'll want to put The Fantastic Congress of Oddities and its quirky and passionate poems on repeat."—Joe Bonomo
"Matt Zambito's gregarious assertions and explosive honesty about clumsiness will catch the reader in a state of embarrassment or relief. There are love poems, yes, but this book harnesses the wild horses of his and others' stumblings into something akin to love. Zambito's poems hold readers liable for what they feel like doing but never do, or do and wonder: Was that okay? Zambito breaks the clever-mold and builds, word by slippery word, a mirror of life's daily absurdities. He invites us all into the Congress of Oddities to look into that mirror, and it is fantastic, because although none of us are off the hook, we are all welcome and we are all already there."—Ciara Shuttleworth
Born in Niagara Falls, New York, Matt Zambito has received awards from the Ohio Arts Council, Greater Columbus Arts Council, and Academy of American Poets. His poetry appears in North American Review, Crazyhorse, Carolina Quarterly, Poetry International, Crab Orchard Review, Kestrel, and elsewhere. A graduate of the MFA programs at the University of Idaho and The Ohio State University, he writes from Spokane, Washington.
ISBN 978-1625490766, 84 pages