Sparks in the Dark, Poems by Marjorie Wonner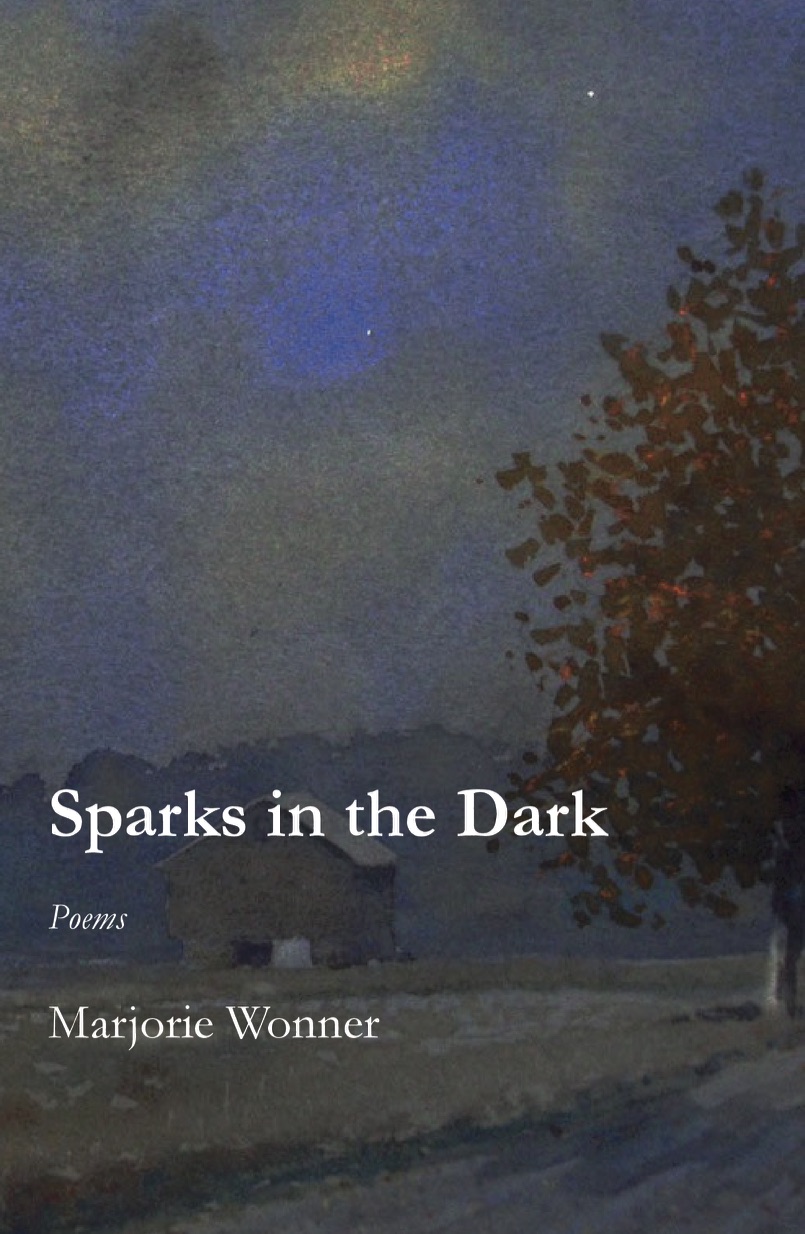 The sparks of darkness, and in darkness, in Marjorie Wonner's collection remind us that memory is as vivid as life itself, and always with us, good and bad.
Sample Poems by Marjorie Wonner
"Early in her delightful debut collection, Marjorie Wonner proclaims, 'I say it straight,' and thankfully she keeps her promise in poem after poem. In a plain spoken voice, she tells of the past—a long-ago childhood; a dead husband and a second husband; a country way of living rich in bodily expression and sensual, even sexual, delight; all the earthly relics that make a sacred thing of our living. Wonner's sense of scene and closure, of insight and searching, is impeccable, truly extraordinary, filled with wisdom and the truth that some things can't be figured out, set right, but they can be told with precision, with humor and grief, with the kind of candor that brightens memory's dark corners."—Todd Davis
"Marjorie Wonner's Sparks in the Dark brims with the home-grown knowledge of someone who has lived well, and whose many years of farm life have taught her one of poetry's essential lessons: 'don't waste words on things already/better than words.' Marjorie Wonner's poems let those things—a quarter-sawn oak bed, the brutal cold of a long winter, a brown thrasher, a black dog abandoned on a country road, a pair of mating snakes—speak for themselves in some of the cleanest, no frills writing to be found. These poems love the world as it is, with all its misfortunes and suffering, rather than how we might like it to be. I love the honesty of these poems, their wonderful way of never saying too much; and I love the way our daily lives come alive in these poems. Marjorie Wonner's poems are more than 'sparks in the dark'; they keep a vigilant fire throughout the night."—Robert Cording
"Wonner's range dazzles, running the gamut from elegaic to comic, reverent to brassy, stark to lavish. But what will stay with me deepest is every poem's plainspoken beauty and this poet's courageous honesty. A wonderful first book." —Ann Pancake
Marjorie Wonner has been published in Spoon River Quarterly, Pittsburgh Quarterly, Time Of Singing, Second Tuesday Anthology, and numerous other journals.
ISBN: 978-1625491503, 102 pages