Spirit Ascending, Poems by Nina Carey Tassi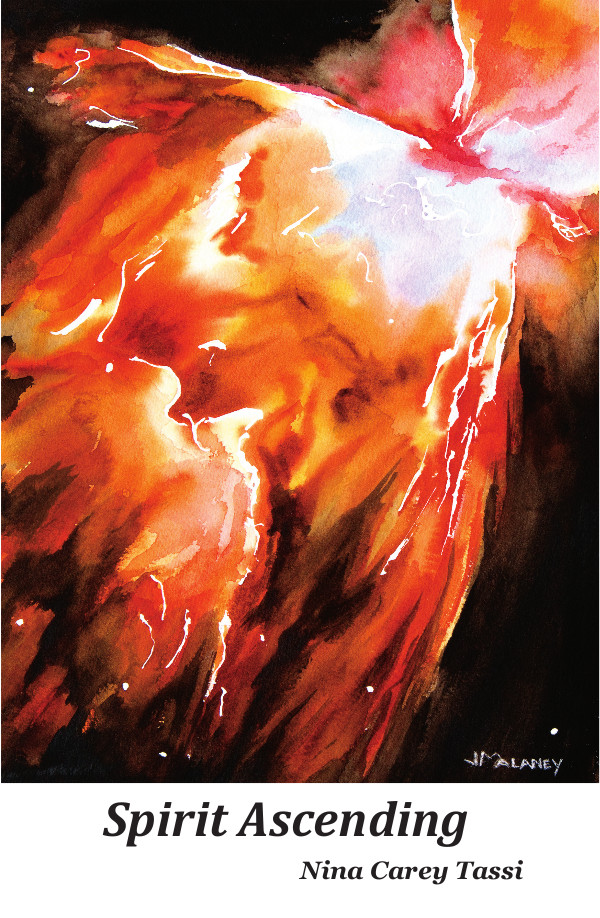 Nina Carey Tassi's Spirit Ascending takes a bold journey across time and space, encountering spiritual seekers along the way who reveal in their own voices the various and mysterious paths they follow in their search for the Divine, some stumbling in darkness, others rising to the intimacy of God's radiance.
"There's spiritual luminescence in these poems by Nina Carey Tassi. It's clear that Tassi is in touch with her own intelligent soul as the Everywoman sojourner of the book. This is a morally satisfying collection of poetry that travels the world from Beijing to the Antarctic with forays back in time to the Holy Land. Biblical cadences ring out from the well-crafted text as we are brought face to face with towering Old Testament characters. We feel the ascension of the poet's spirit as she moves through time and around the globe to meet varied believers and cultures from Naomi of the Israelites through Quan Yin of China and on to Antarctica where Nature is greeted in all its majesty, and finally to an imagined Apocalypse that seems to warn us to beware of the greed that now rules the world while heralding a Second Coming of light."—Daniela Gioseffi, author of 16 books and winner of an American Book Award
"Each poem in this collection opens up a timeless space of imagination and wonder. Nina Carey Tassi clothes her stories in beautifully evocative language. A book to be savored one poem at a time."—Pat Chaffee, OP, author of Lemon and Calabash, latest of 12 chapbooks.
Nina Carey Tassi lives and writes in New York City, regarding poetry as her main profession after a varied career in higher education as well as in journalism. Born in Chicago and raised in South Bend, Indiana, she moved to New York to pursue graduate study after two years of travel and research in Italy. Tassi earned her M.A. in English and Comparative Literature at Columbia University and her Ph.D. in English at Fordham University. Settling in Baltimore with her husband and three children, she served in administrative positions at Loyola College and the College of Notre Dame of Maryland, and later as an associate professor of English and Creative Writing at Morgan State University, where she directed programs in creative writing and journalism. An author of scholarly articles, Tassi also became a prize-winning journalist, writing hundreds of newspaper and magazine articles. Her first book, Urgency Addiction, traces the history of America's obsession with speed, and was translated into Chinese. In recent years Tassi returned to New York, serving as associate academic vice president and director of international relations at Fordham University for a number of years before accepting a post at the United Nations as a senior editor for the agency UNWOMEN. She has published two poetry books, Antarctic Visions (2011), inspired by her expedition to Antarctica, and The Jeremiah Tree (2011), focused on spiritual journeys. A frequent contributor to the penwood review, she twice received its Editor's Choice award. Tassi often gives poetry readings in New York City and around the country.
ISBN-13: 978-1625491664, 96 pages, $18