Roads, Poems by Joseph Spece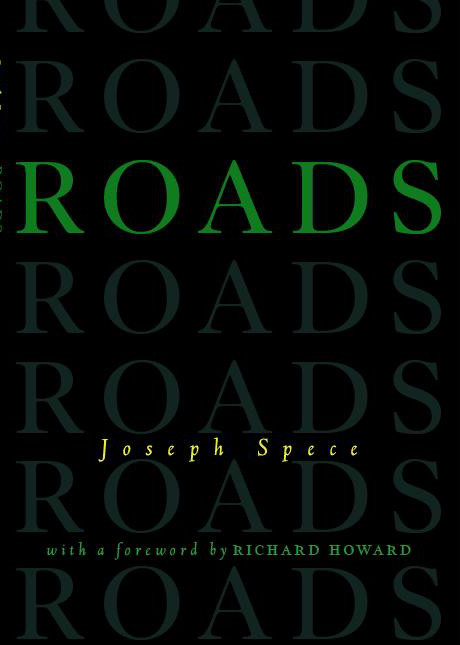 Erudite but not divorced from the deepest wells of emotion, the poems of Joseph Spece's Roads take the reader on a splendid journey.
"Roads stands open, like all generous forms of poetry, to be shared and, once properly inspected, to be possessed. For its formal dexterity and profundity of vision, this is undoubtedly one of the best American books in years; I wish for many others the same happy takings I have had from this incandescent young poet."—Richard Howard
"Roads is bundled nerves, a visionary ensemble of exacting ideas and forms of mind which diverge ever, it seems, from a core deeply sensitive and cloistered—like the creative nexus of the queen bee, 'bathed in the royal jellies/and rarer distillates.' The resultant poems are of a force decisive and singular—and mystic—as only Dickinson could match."—Stephanie Adams-Santos
Joseph Spece earned fellowships in verse from the Poetry Foundation and the MacDowell Colony, and is a graduate of Columbia University. He lives outside Boston, MA.
ISBN: 978-1625490100, 108 pages, $19.00