Crack Willow: Poems of Transformation by Shelby Allen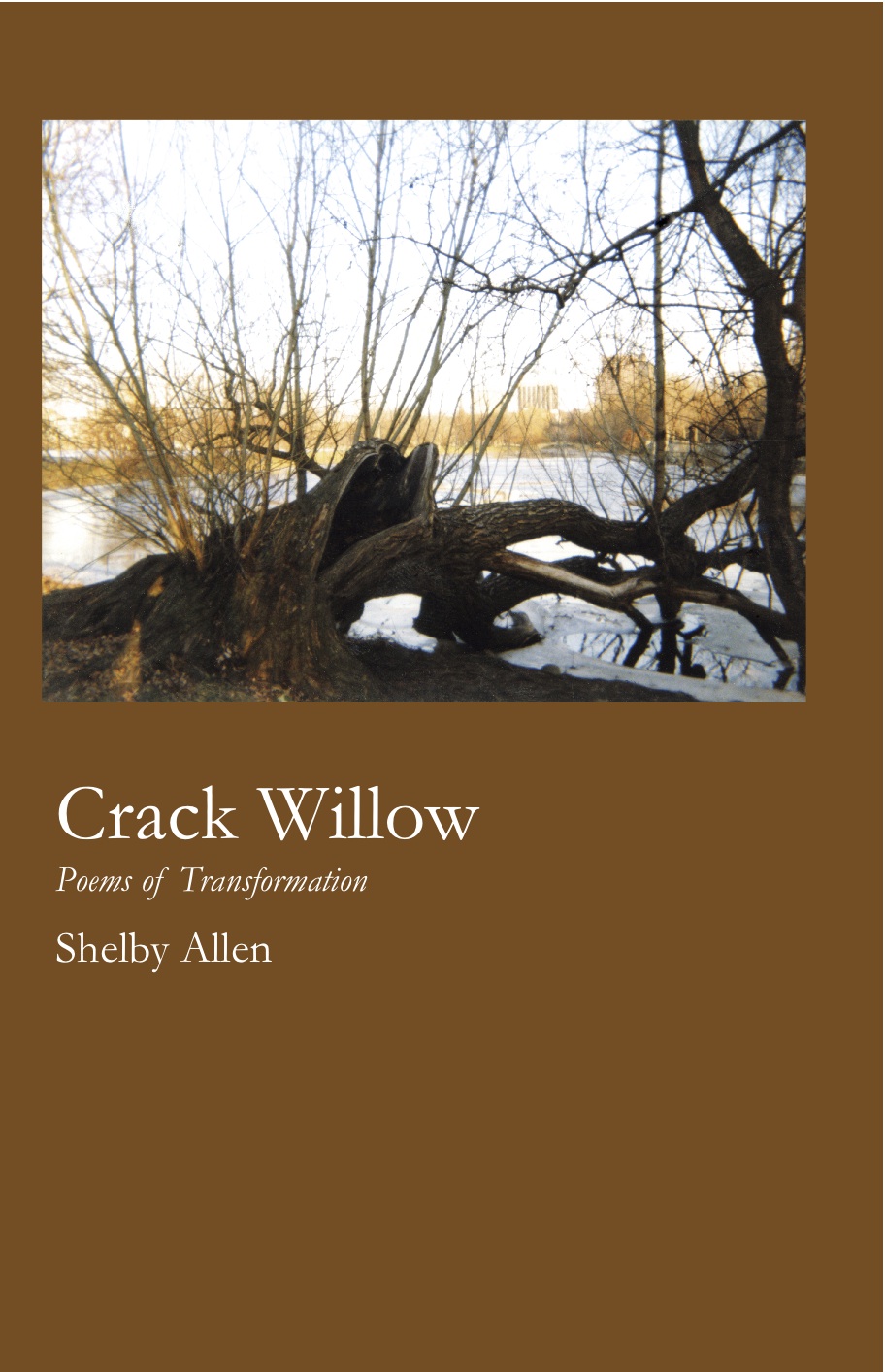 The poems of Shelby Allen's Crack Willow arch upward, spreading their limbs in yearning and celebration—celebration of what persists, and thrives.
"Crack Willow is an amazing book. Shelby Allen writes of trees and ice, rivers and fields, discomforts that lie beneath the skin. But although the sun has escaped and comforters scratch, 'the future rumbles.' Through inventive voice and language, her poems lead us to metamorphosis. Trees heal. Rivers guide: 'I flow best between boundaries,' she says. These crystalline poems breathe. They speak of survival and hold 'magic inside every scar and spot.'"—Deborah DeNicola, dream guide (Intuitive Gateways) and author, Original Human

"This book brings us on an intriguing journey, from home and memory through a forest, to the coastline of the future. We get to know the poet and learn more about ourselves and our world. Shelby Allen has the heart of Mary Oliver and a mature woman's grasp of time and regret."— Kitty Beer, novelist, Human Scale and What Love Can't Do, stories of people after climate change

"Shelby Allen renders clear moments in time and then challenges us to imagine a different reality. Her poems are a wonderful blend of what is real and what could be. They come from a deep, well-studied place a reader is glad to explore."—David B. Axelrod, Suffolk County Poet Laureate (2007-2009) and director, Creative Happiness Institute
Shelby Allen has seen lives transformed by language as a prison poetry teacher. Her writing has appeared in many journals, including New Millennium Writings, Chrysalis, Sanctuary, Wild Earth, The New York Times, and The Boston Globe. She lives in Boston near elm trees growing over a century.
ISBN-13: 978-1936370306, 84 pages