There You Are, Poems by Rita Satz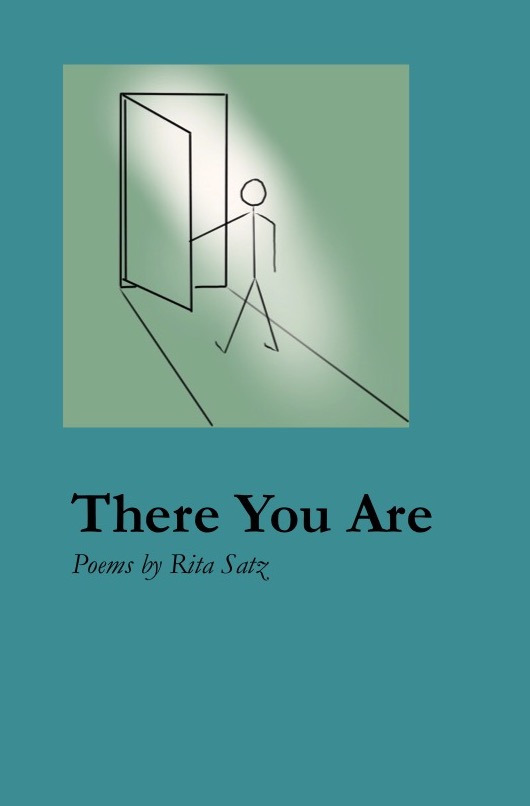 The poems of Rita Satz' There You Are never lose sight of the humanity behind their subjects, people of flesh and bone and heart, nor of their grounded specificity.
"The poetry of Rita Satz is much like the woman herself: short, beautiful, smart, to the point. And both will leave you with a smile on your face, or a question in your heart."—Al Roker
"Rita Satz's poems are remarkable for their straightforward, lyrical descriptions of many kinds of love and how they change. At her best, as in 'Hands,' she compares her son's adult hands helping her, and hers guiding his when he was a child:
'the ones which cup my elbow lightly
Balancing me across the street'
to his
'small ones I took in mine
to walk … through traffic,
through life,'
She questions and transforms the most common, everyday happenings—birthdays, shopping, weddings—giving them new meaning. You have to read her."—Naomi Feigelson Chase
Rita Satz astonished herself when in her 90s she became a published poet. After raising a family, she spent over 20 years as an Emmy award winning television news writer and producer at NBC News. Prior to that, she had served on the staff of a New York Congressman.
When she retired, she taught a course called "Inside TV News" at the Center for Learning and Living, where, after 20 years of teaching, she decided to join a poetry workshop for one semester. Although she loved poems, she had never written one, but now found herself pouring feelings and observations into words. The leader of the workshop, poet Naomi Chase, says that she quickly recognized that this was a real and unusual talent. She encouraged, and finally persuaded her to send a collection of poems to a publisher.
The result is this book.
ISBN-13: 978-1625492272, 48 pages, $15