Sudden White Fan, Poems by Veronica Patterson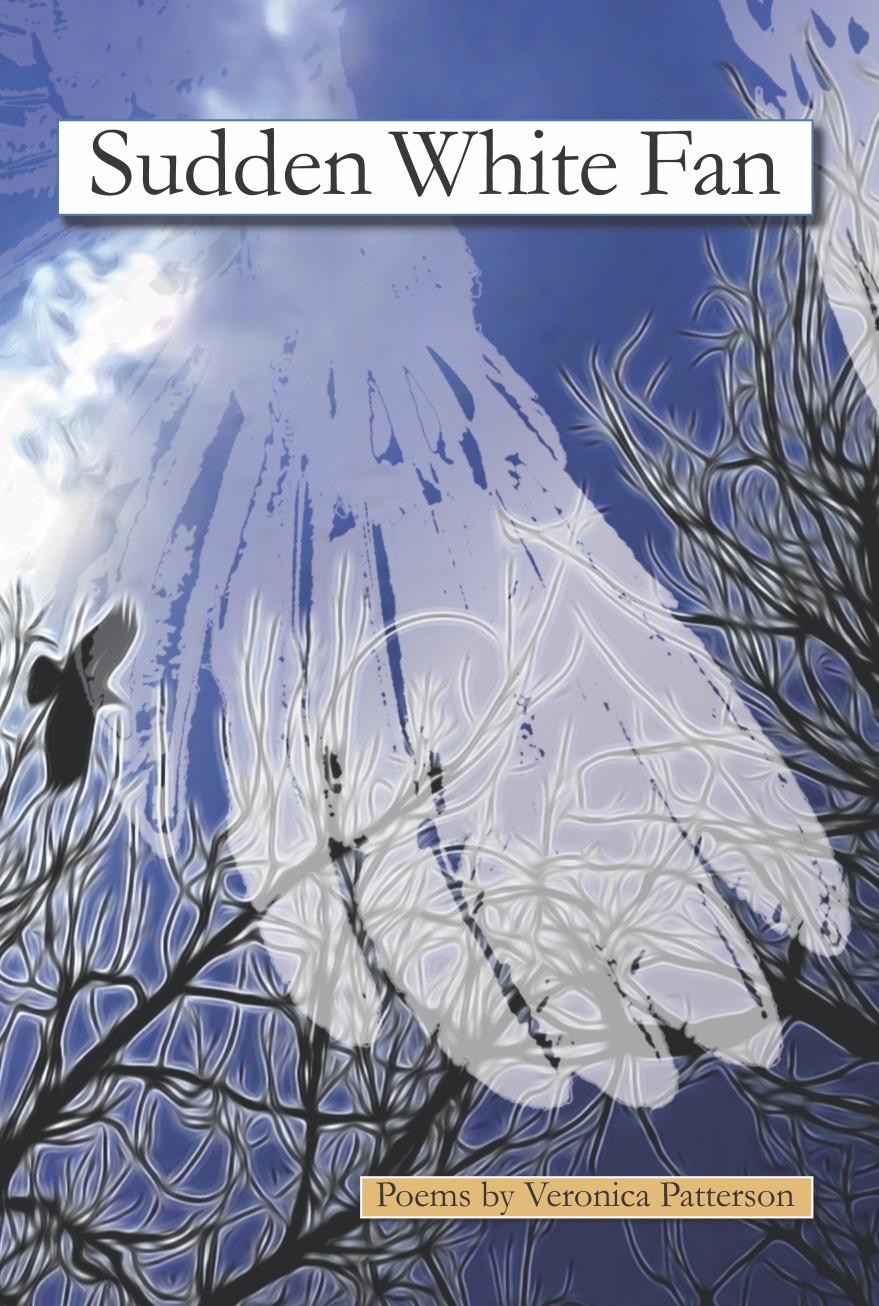 Out of the darkness, burdens are lifted, "the sudden white fan of ascent"—these are the concerns of Veronica Patterson's collection, a continual journey to the light.
Sample Poems by Veronica Patterson
Praise for Veronica Patterson's Previous Work
"What I like about [Patterson's work] is how naturally it makes its moves. As the story opens, the dreaming speaker is drawn into an alley strewn with flowers and fruit, which ... creates a sense of the forthcoming abundance ... From this beginning, the poet journeys outward to her mother as a thousand-faced cup, to her father as a red-haired boy, to the samovar of a great-aunt, who 'died of having lived. I can only congratulate the poet on a fine, heartfelt, delicate work." -Lola Haskins
"Characterized by remarkable invention and wit, in rare combination with philosophical depth and genuine feeling, [Patterson's work] ... deserves wide circulation."-Leonard Trawick
Veronica Patterson is a Phi Beta Kappa graduate of Cornell University, the University of Michigan, the University of Northern Colorado, and the Warren Wilson College MFA program. Her poetry collections are How to Make a Terrarium (Cleveland State University, 1987); Swan, What Shores? (New York University Press, 2000), which was a finalist for the Academy of American Poets' 2000 James Laughlin Award and won poetry awards from both the Colorado Center for the Book and Women Writing the West; Thresh & Hold, which won the Gell Poetry Prize and was published in November 2009. Thresh & Hold was a finalist for the 2010 Colorado Book Award for Poetry. She has also published a chapbook of prose poems This Is the Strange Part (Pudding House Publications) and a collection of poetry and photography, The Bones Remember: A Dialogue, with photographer Ronda Stone. Her poems "Around the Block of the World" and "The Samovar" co-won the 2006 Campbell Corner Poetry Prize. Patterson has been awarded artists' residencies at the Ucross Foundation, Rocky Mountain National Park, Hedgebrook, the Ragdale Foundation, and the Gell Center. She has received Individual Artist's Fellowships from the Colorado Council on the Arts.
ISBN: 978-1625492609, 102 pages