Timing is Everything, Poems by Leonard Orr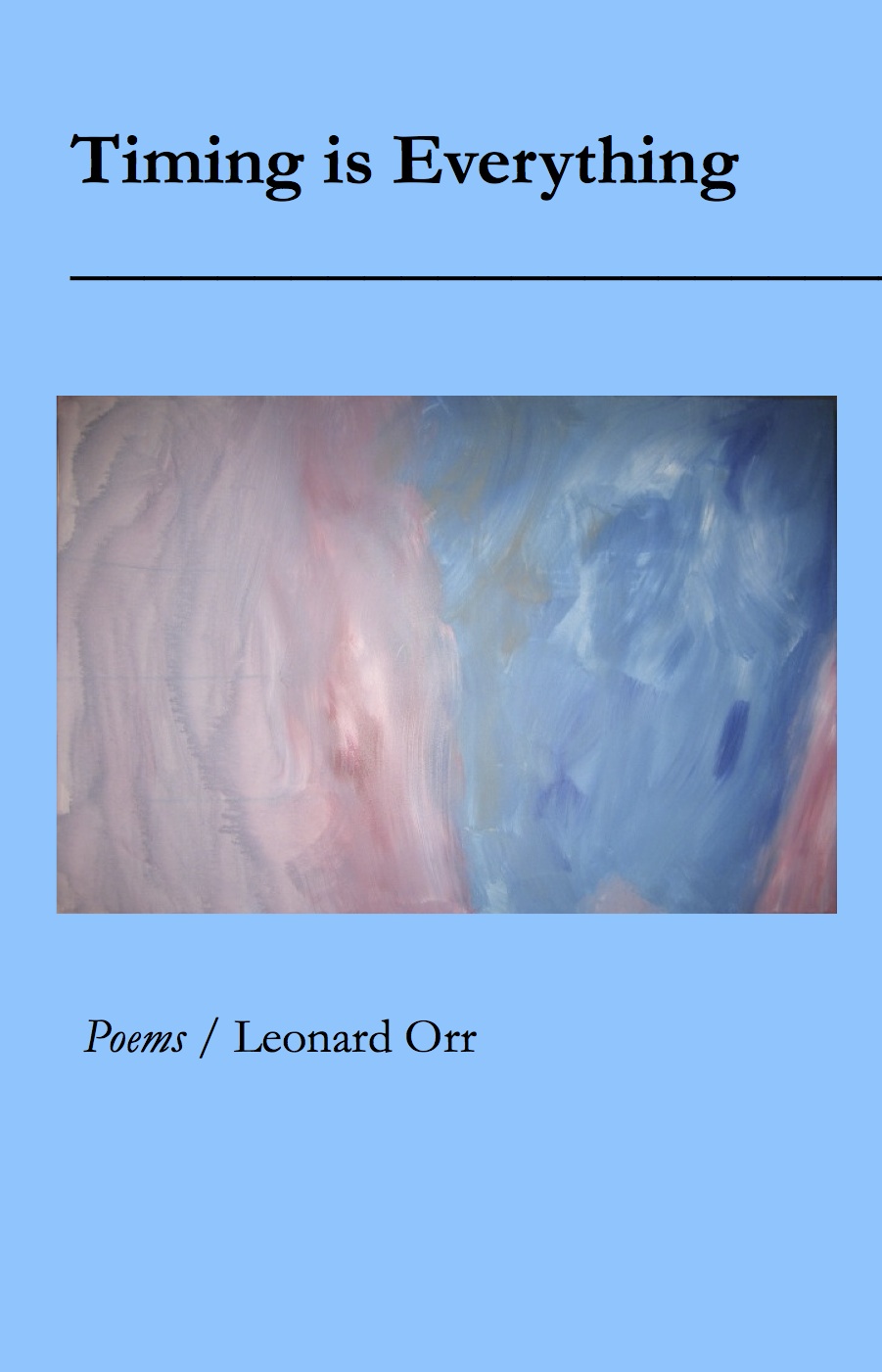 The love poems of Leonard Orr's Timing is Everything connect, intertwine, two distinct identities forming a greater union that is both grounded and yearning.
Praise for Leonard Orr's Previous Work
"These are gutsy poems of adoration, longing, and desire. If you were once madly in love, are now, or would like to be, Orr's passionate songs to his beloved and to the world will surely pierce your heart."-Terry Martin
"Orr is a poet whose words are thanksgivings for the wedding of meaning and mystery."-Carolyne Wright
Leonard Orr is Professor of English at Washington State University Vancouver. He is the author or editor of thirteen books of literary criticism or critical theory. His most recent books are Joyce, Imperialism, and Postcolonialism (Syracuse University Press, 2008), and Henry James's The Turn of the Screw (Continuum, 2009). He was named the Lewis E. and Stella G. Buchanan Distinguished Professor of English (2005-08). His poetry has appeared in many journals including Black Warrior Review, Fugue, Poetry International, Poetry East, Natural Bridge, Isotope, Midwest Poetry Review, Pontoon, Rosebud, and Rocky Mountain Review. His poetry chapbook, Daytime Moon, was published in 2005 by FootHills Press, and his full collection, Why We Have Evening, appeared in 2010 from Cherry Grove. He was a finalist for the T. S. Eliot Poetry Prize and the Blue Lynx Poetry Prize and was a semifinalist for the Floating Bridge Chapbook Prize and the William Stafford Poetry Prize. He has been a featured reader in many venues throughout the state, and he has led poetry workshops at the Burning Word Poetry Festival and elsewhere. He served as president of the Washington Poets Association for three years. In recent years, he has taken up painting abstracts and had his work featured in a solo-exhibition of fifty paintings in 2007. Both his poetry and painting utilize a similar aesthetic based in spontaneity, surprise, and passion.
ISBN 978-1936370962, 90 pages