The Lover from Nowhere, Poems by Greg Moglia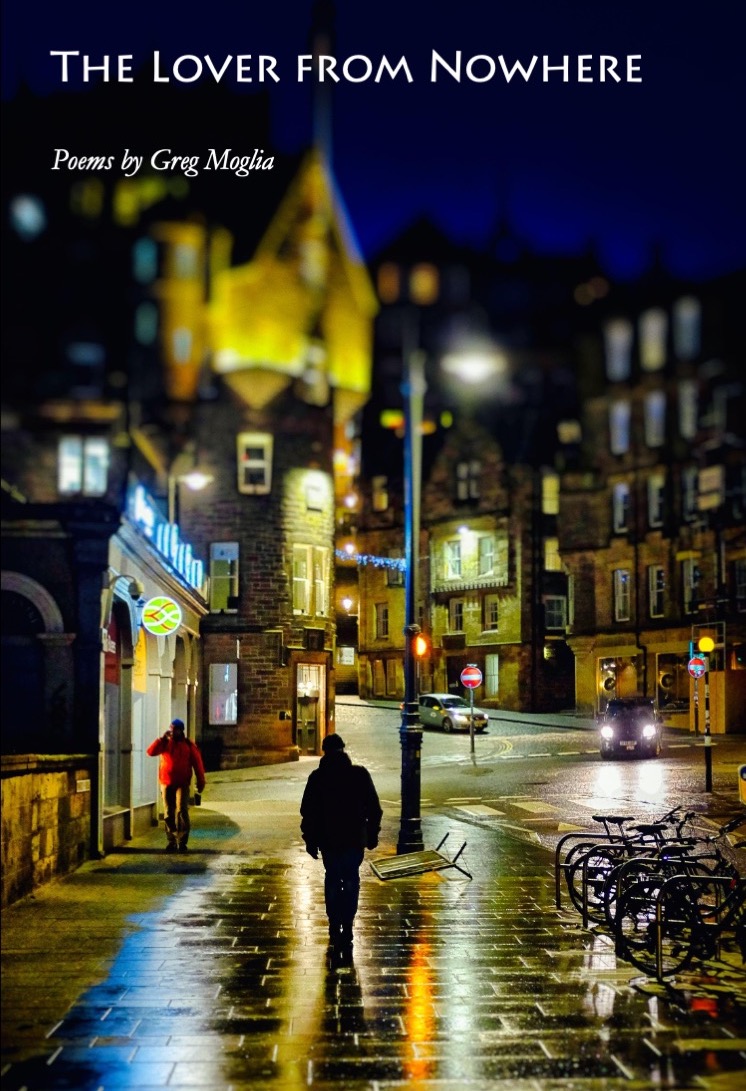 Greg Moglia's energetic poems interrogate the links between love and life, covering a wide range of subjects as he delves deep below the surface.
"Greg Moglia is a master at probing emotional relationships, those between fathers & sons, mothers & sons, strangers who come together for a time, then depart. Someone who has spent his years as an educator, Moglia becomes through his poetry our teacher, instructing us in what he has learned as a single man embarking after divorce on the quest for intimacy and love."- Dr. Richard Bronson, Suffolk County Poet Laureate 2021-2023
"In The Lover from Nowhere, Greg Moglia gives us a book full of tenderness and longing as he explores love. He is a brave poet - unafraid to confront gradual loss as well as the blessings of finding a new companion to share our common tears of aging and death. This is more than poetry. It is a book you will be happy to have read."--Maria Mazziotti Gillan, winner of American Book Award, Director of the Poetry Center at Passaic County Community College in Patterson, NJ
Greg Moglia's poems have appeared in over 375 journals in 10 countries as well as in six anthologies. He has won the Allen Ginsberg poetry award ten times. His poem "Why Do Lovers Whisper" was nominated for a Pushcart Prize. His previous collections are Lost But Making Good Time, Finishing Line Press, and A Man Is Not Supposed To Give In To Tears, Cyberwit Press. He holds a doctorate in Philosophy of Education from NYU. Dr. Moglia is now a full-time poet writing about the foibles of mid-life/ senior dating, the challenge of aging parents, the sweetness and pain of lovers both old and new.