Still Life, Poems by Katherine J. Williams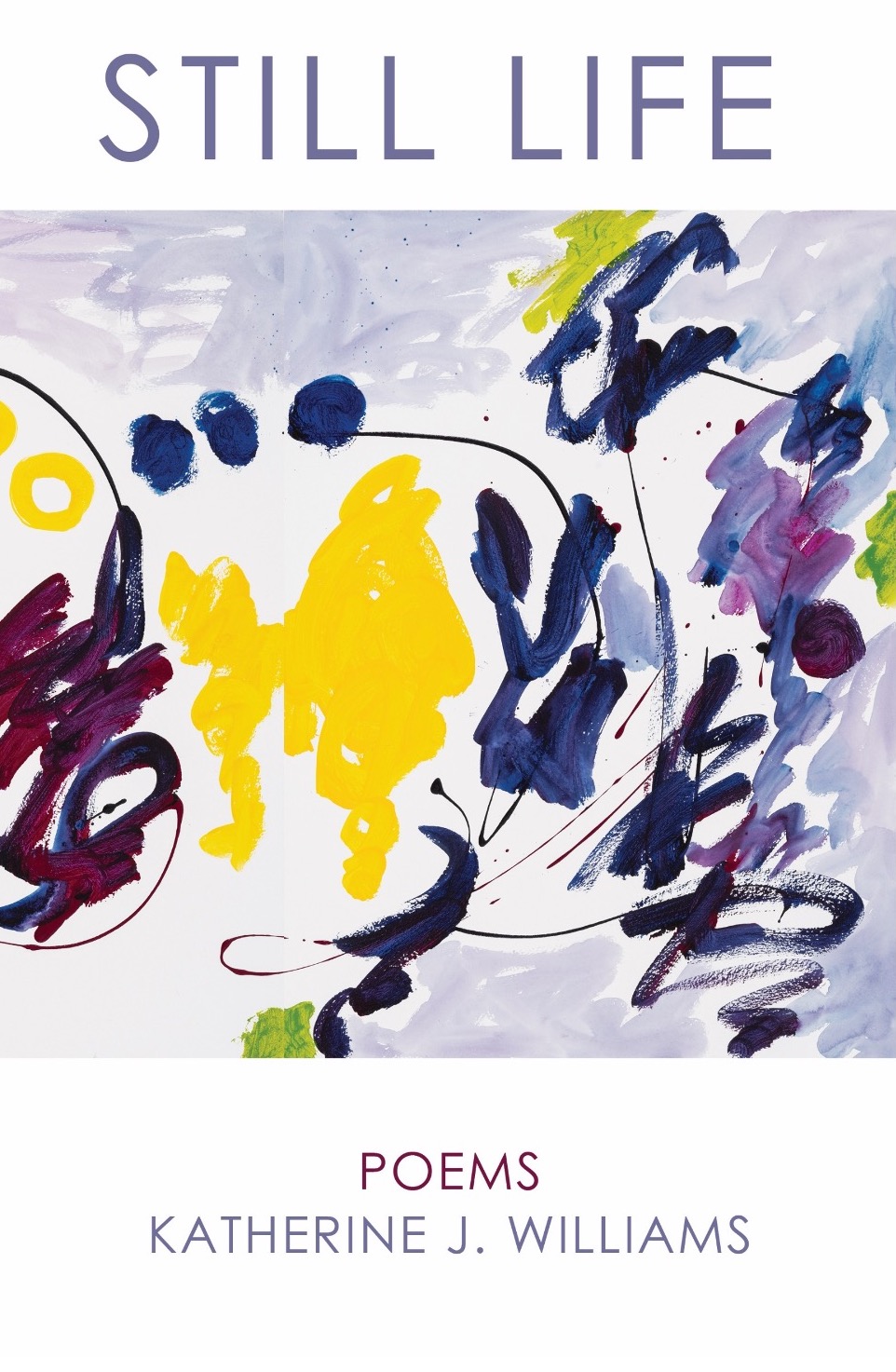 Katherine J. Williams writes with an artists's eye, candidly and exquisitely exploring moments of beauty, tenderness, doubt, and devastation. These poems from one life become a celebration of the human capacity for joy in its complexity. Readers will recognize themselves in Still Life, and will find ways to understand the world anew.

Sample Poems by Katherine J. Williams

"With rich sensory detail and a keen perception of the natural world, Katherine J. Williams explores absence and presence and affirms that even after great loss, life is Still Life. Through the roles of daughter, mother, wife, widow, grandmother, and contemplative, she explores how sorrow 'ties us to each other, wears our edges smooth, and over and over washes the world, leaving us rinsed and clean'."—Ellen Bass, author of Indigo
"Katherine Williams' poems have a crystalline quality, polished and honed over time. Yet they retain the rare ability to capture fully that moment when 'something new flames into being,' surprising both writer and reader alike. Each poem brings glinting new insights to the surface, and I have no doubt her work will be read with relish for many years to come."—James Crews, Poet and Editor of The Path to Kindness: Poems of Connection & Joy
"Elegance, intelligence, and a deep and tender wisdom run through this marvelous and much-anticipated debut collection. Katherine Williams asks us to slow down, to pay ever more close attention, as she explores family lore, mortality, the truths our bodies tell us, and the subtle unfolding mysteries of the natural world. Page after page, these clear-eyed and open-hearted poems unfurl their lyrical surprises. This is an achingly beautiful book."—Rose Solari, co-founder of Alan Squire Publishing, author of The Last Girl.
978-1625491282, 124 pages, $20