White Sails, Poems by Ann Yu Huang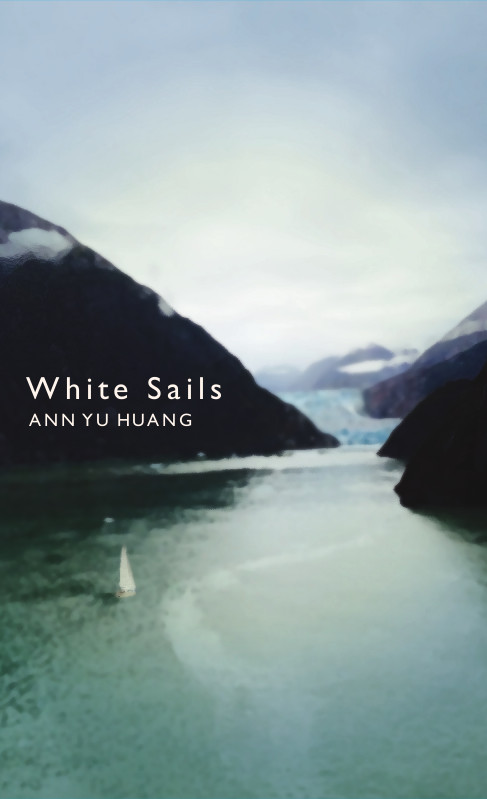 White Sails by Ann Yu Huang is a lyrical exploration of the surreality of one's life in response to one's dreams. Utilizing an array of elliptical lyrical styles, the collection delves deeply into the realm that underscores reality. "My very multi-cultural and multi-lingual upbringing fueled many dreams along my life journey. When my first chapbook was published, I began to realize the deep connection I had with my poems -- a force so strong that it frightened me sometimes. White Sails captures this connection with a continuation of writing that marks my authentic, fully conscious and fully lived life, inspired by a long incline through life and dreams."
"White Sails is a deeply aloof, psychologically complex, surreally personal account of what it feels like to be alive today. It is a marvelous piece of work, a testament to Ann's lyrical gift."- Ralph Angel
"Ann is a poet who can both think and feel in a wonderfully elliptical poetry, what Robert Bly calls 'leaping poetry.' In that respect, she puts together images that rub against each other like pieces of flint -- as she says in 'Chasing the Moon' -- 'Everything gets lost/under a loverly moon/or the air outside one's soul/tingles.' Ann is a poet who demands utmost attention, the kind of careful attention she has given to the world in her evocative and compelling poems."- Richard Jackson
Ann Yu Huang was born in China and moved to Mexico when she was a teen. She holds a Master's degree in Writing from the Vermont College of Fine Arts and currently resides in Newport Beach, California. Huang's first chapbook collection Love Rhythms, was reviewed and noted by Orange County Metro. Her poetry has appeared extensively online and in print. White Sails is Huang's debut full-length collection of poems.
ISBN: 978-1625491329, 80 pages, $18.00