Toy Park, Poems by Beau Boudreaux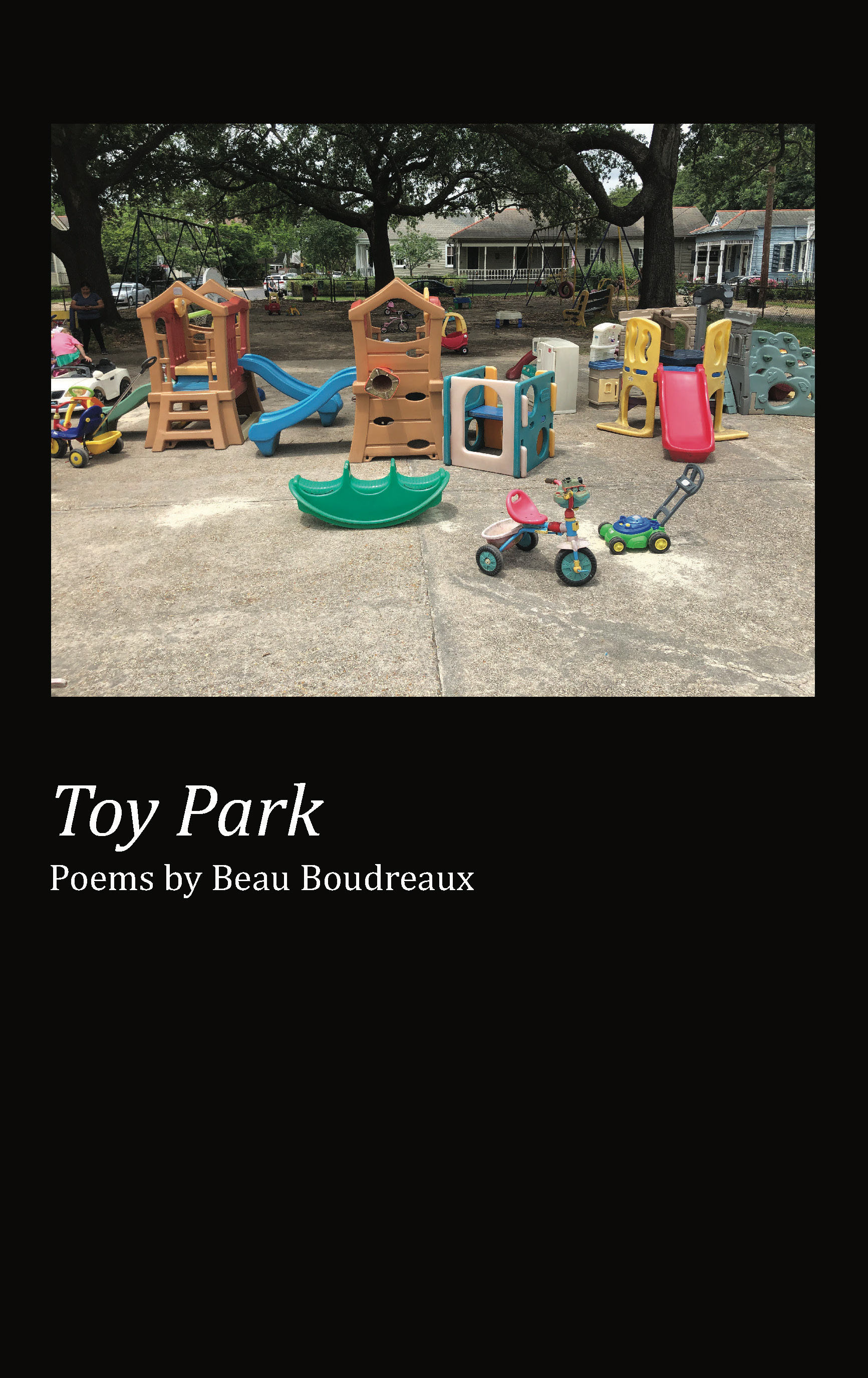 Toy Park by Beau Boudreaux is a collection of lyric poems of southern desire written in couplets, the main device for these imagistic poems. These sensory poems explore a narrative journey of marriage, birth, and fatherhood.
Sample Poems by Beau Boudreaux
"Beau Boudreaux crafts a poignant ledger of domestic dailiness in Toy Park, recounting family dinners, outings, carpools, and caring for his young son. As he explores these facets, he discovers many surprises and sensual awakenings. Frank and unabashed Boudreaux looks directly at his world and wistfully recounts as his son leaves the crib and 'begins the climb out // from this safe harbor.' With luminous detail he writes about a world that continues to open, revealing more love and enchantments. After all, the 'zoo's full this morning / children out of school.'" -Molly Bendall
Beau Boudreaux is the author of two collections of poetry, most recent Rapunzel's Braid (Five Oaks Press, 2016). His first book of poems is Running Red, Running Redder (Cherry Grove Collections, 2012). He currently teaches at Tulane University and lives in New Orleans with his wife and son.
ISBN: 978-1625493248, 102 pages