Running Red, Running Redder, Poems by Beau Boudreaux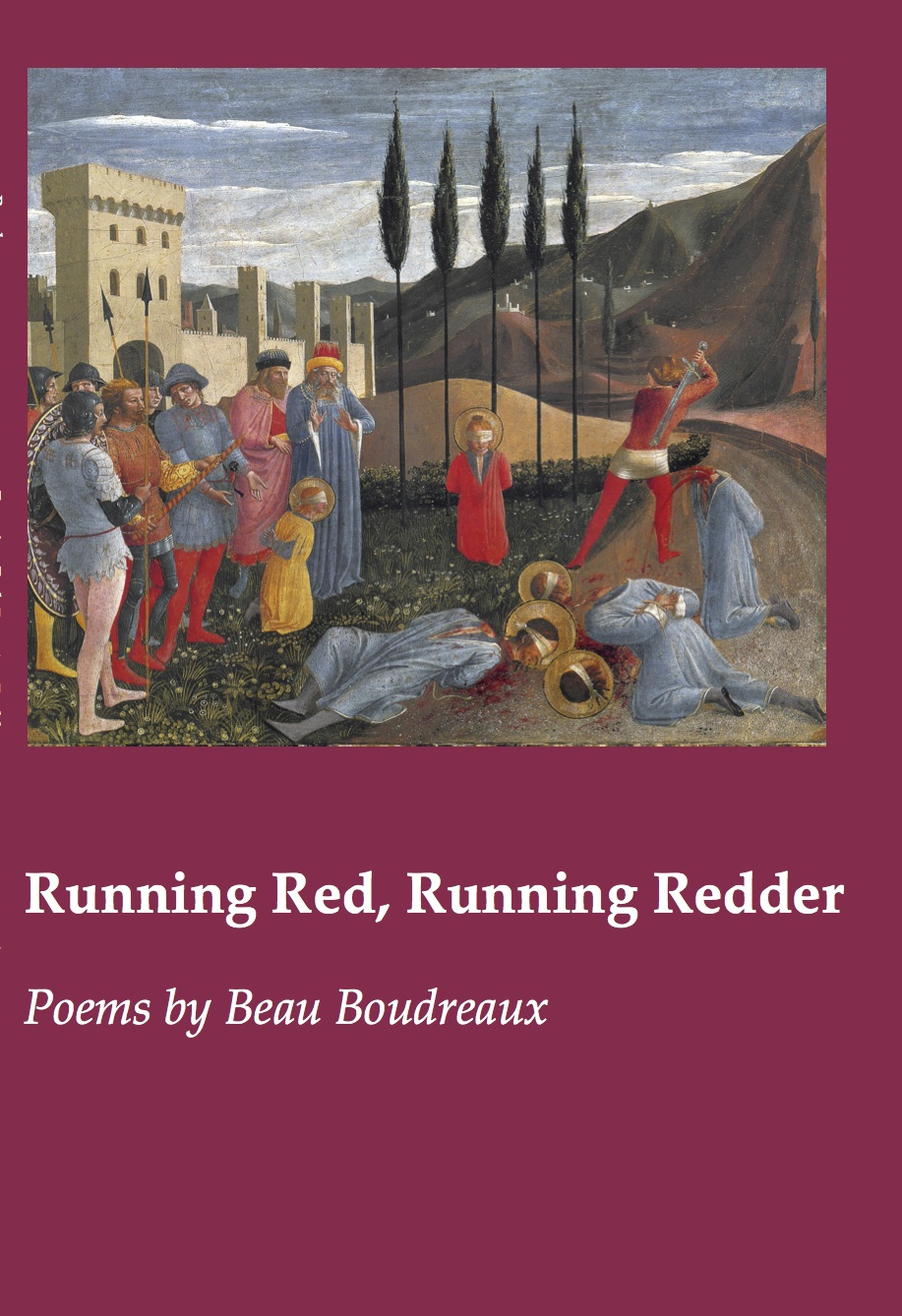 The sly humor and hard edges of Beau Boudreaux's Running Red, Running Redder win the reader over with endless surprises.
Sample Poems by Beau Boudreaux
"A fiery color scheme sparks through these tightly wound poems of desire, luminosity, loneliness, weather and place. Written in multiregisters of language, allusion, and imagery, they move effortlessly between high and popular culture. Filled with sonic pleasures and insights, the poems surprise and awaken with the sting of their 'wasp of words.'"--Susan Firer
"I love the exquisite lyric poise and quiet elegance in Beau Boudreaux's powerful new collection. These subtle and wry poems are filled with sly tonal shifts that reflect the quotidian strangeness of our daily lives. Often, these poems ripple with the desires that move tidally through human encounters, and Beau Boudreaux is both the precise chronicler and wise rider of these delicious waves.-- David St. John
Beau Boudreaux is the author of a chapbook, Significant Other. His poems have appeared in Antioch Review, Cream City Review, Louisiana Literature, and elsewhere. He teaches English in Continuing Studies at Tulane University in New Orleans.
ISBN: 978-1936370658, 82 pages