Maybe Today, Poems by Barry Dickson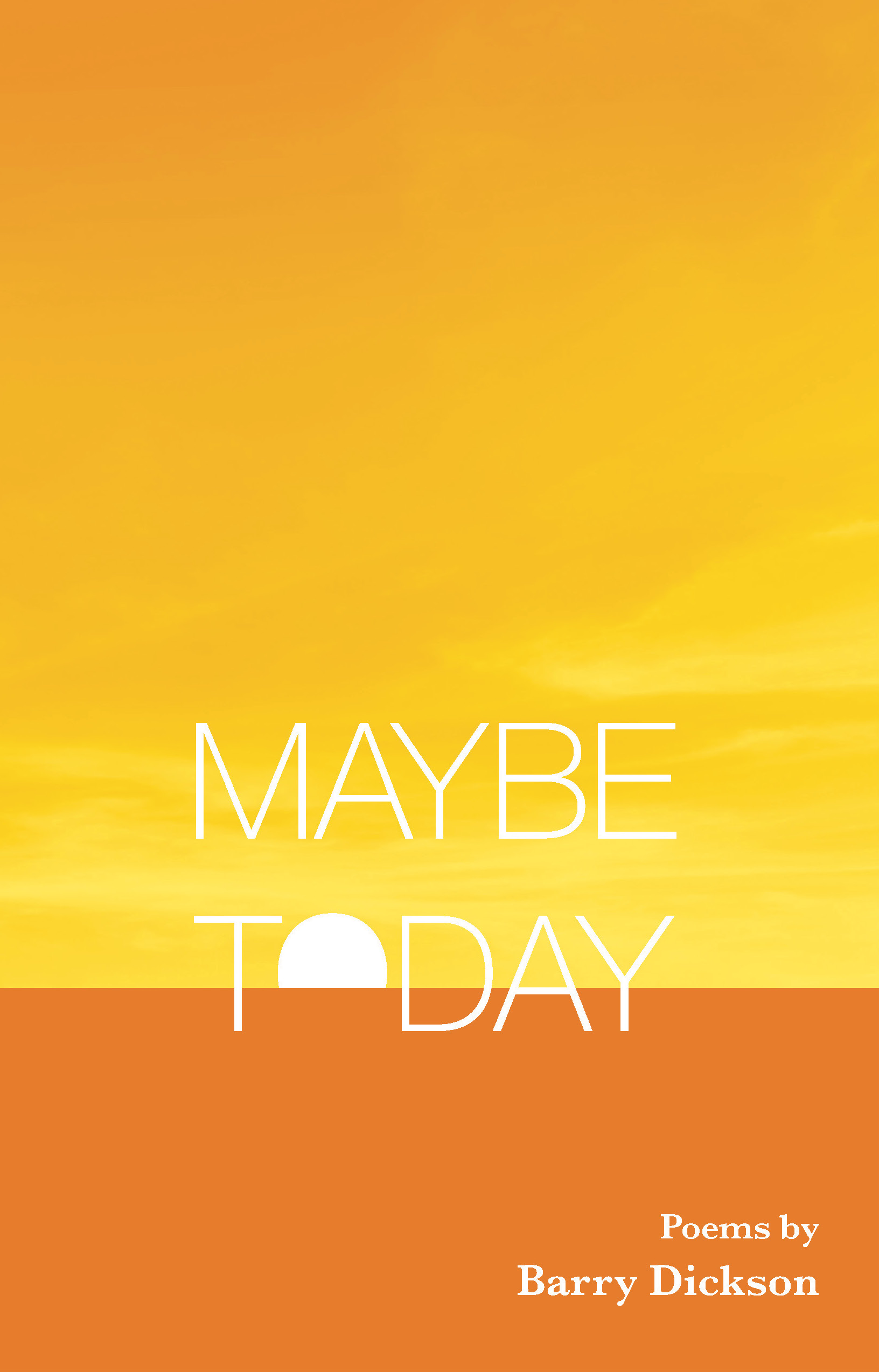 In Maybe Today, Barry Dickson skewers the absurdities of the human condition using humor and satire. But just when you think that's mainly what you're getting, he sneaks one in on you that's totally serious. Come to think of it, they're all totally serious. Even the funny ones.
"The poems in Maybe Today prove that when the wit is sharp, the words honed, and the aim sure, nothing 'could be deeper than humor.' From the absurdities of our contemporary chatter to the profundity of cosmic silence, Dickson is a keen listener, adept at spinning the slightest verbal chaff into comic gold or a speck of stardust into mortal wisdom." -Jeanne Marie Beaumont, author of Letters from Limbo and Burning of the Three Fires
"Horace said that poetry should 'inform, or delight, or do both.' Barry Dickson does both, uncommonly well. His poems are rich in wit, wordplay, and gentle satire as they skewer the absurdities of everyday life, such as a 'faux real' fur coat, or a 'last chance' credit card offer that arrives six times. But there are darker concerns here, too, and Dickson's compassion and warmth infuse even the most caustic poems. In the title piece, for example, a litany of human cruelty is cause for despair, but it is counterpointed by the eternal hope of 'the great optimist, morning.' Horace would like Barry Dickson's poetry. And so will everyone who reads this delightful, affirming book." -Eric Nelson, author of Some Wonder and Terrestrials
Barry Dickson is a retired Creative Director on Madison Avenue, where he worked 35 years. His poetry and prose have appeared in all kinds of journals, print and online, including North American Review, Haiku Journal, Pearl Literary Magazine, HazMat Literary Review and his favorite, asininepoetry.com. He's been a finalist for the Hearst Poetry Prize and received "Special Mention" in Pushcart Prize. His work covers a wide range of subjects from relationships to politics to cheeseburgers. He lives on Hilton Head Island.
ISBN: 978-1625493743, 52 pages